PIZZERIA & WINE SHOP
95 SOUTHGATE RD. LONDON N1 3JS
Sweet Thursday is a Neapolitan style pizzeria in the heart of De Beauvoir town. We have a few specialities including pizza, house made pasta, oven dishes, salads, pizzetta and gelato. We have large selection of wines and craft beer in our shop and we sell Italian produce in our mini deli. Come and see us!
Brunch is served every Saturday and Sunday from 12am-4pm.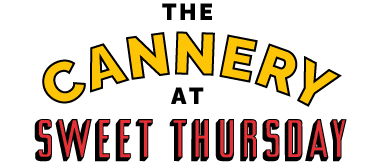 The Cannery is our new space for private dining and workshops.
ORDER ONLINE
OPENING HOURS

MON - THUR
12pm - 10pm
FRI -SAT
12pm - 10.30pm
SUNDAY
12pm - 9pm
LOCATION

SOUTHGATE RD.
LONDON, N1 3JS
VIEW MAP >